Speed dating events allow you to meet 10-15 singles in your age range for 5 minute mini dates. This allows you to get to know each person.
At this Single Black Professionals Speed Dating event you can expect to meet around 20-25 people in 5-6 minute dates with an interval half way through for refreshments.
Single Black Speed Dating kicks off at 7:30pm prompt and any guests arriving late may not be able to take part so please ensure you arrive 15 minutes before the scheduled start time to allow for registration.
When all the guests have arrived the host will explain how the evening will unfold and you will be provided with a scorecard, name badge and pen. 
When the event begins women will be seated and men will rotate between tables every 5minutes. At the end of each date guests mark on their scorecard whether they would like to see that person again. 
There will be a 15 minute break half way through to allow for refreshments. The event will finish around 9:30pm but guests are welcome to stay and mingle if they wish.
Before you leave the host will collect all the scorecards in and collate the matches and the following day you will receive an e-mail with the results.
Due to the popularity of this event, we advise you to book your ticket in advance and at your earliest to avoid disappointment.
To ensure gender ratio, bookings are non-refundable. Note: we are not responsible for people's schedules – no shows or latecomers!
The event will take place in the private basement.
7:30pm – Speed dating starts
9:30pm – Speed dating ends
12:00am – Venue closes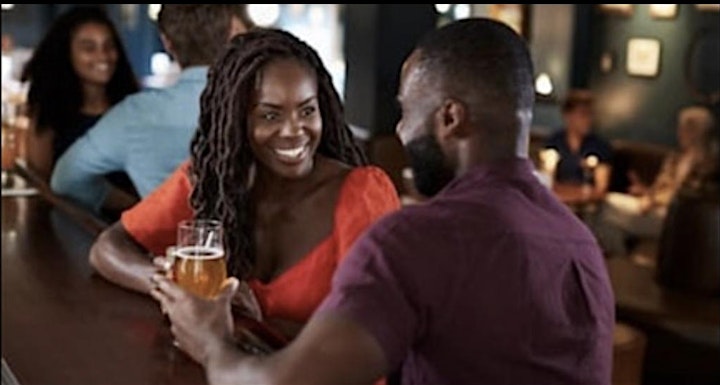 If you're now feeling like you want to try a speed dating session for yourself, good for you! You might be feeling a little nervous about the event – but don't panic. Here are some tips to ensure you have a great time on your speed dating journey:
1. Keep an open mind.
Try not to have too many expectations about your speed dating event. Sure, it's great to imagine that Will Smith or Beyonce might sit down opposite you and strike up a conversation, but the reality might actually be much more interesting. You'll meet new people that aren't in your normal social circle, so come with an open mind and be prepared to get to know them!
2. Make friends.
Sure, speed dating is a great way to find a new love interest, but it's also a good way to meet new friends! There are equal numbers of men and women at every speed dating event, so there's just as much of an opportunity to meet some new gal pals or fellow bachelors as there is to potentially meet 'The One'.
Learn about people and make new friends.
3. Be confident.
Do whatever you have to do in order to feel confident. Whether that means having a glass of wine during the event, or wearing a glamorous dress that makes you feel great, the more confident you feel, the more you'll feel able to talk openly to the new people you're about to meet.
4. Don't be afraid to be 'forward'.
In a regular dating scenario, you might feel a little shy about asking someone for their number, or arranging to meet up again. But at a speed dating event, you're on the clock! There's no time to be coy – if you like someone and you can sense that your personalities are a good match, ask them if you can exchange numbers or other contact details (Twitter and Facebook are more informal, if that's more your style). The last thing you want is to feel a pang of regret when the bell rings and your time with that person is up!
5. Have fun!
The key to speed dating is to enjoy yourself. You might not strike gold every time, but you'll have spent a fun, social evening getting to know some new faces and putting yourself 'out there'. That should fill you with confidence for the next time – when someone truly special might end up sitting across from you.